Beer & Pub & Restaurant
Find real treats on every level: On its first floor Bermuda Bräu serves typical Viennese Food. On the ground floor the beer pub´s patrons party until long after midnight. And if that is too tame for, please proceed to the bar in the basement for a really robust good time.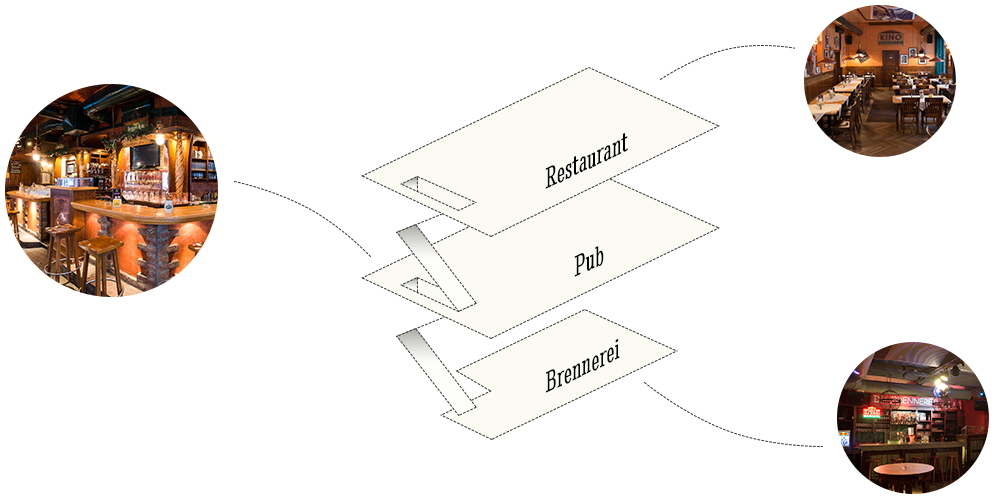 Bermuda Bräu is much more than just one beer place. It is three: Visit the restaurant and treat yourself to tastiest Viennese cuisine. Sit down in the ground floor pub for the best beer in town and some really kinetic shots, together with entertainment on huge tv screens and party until well after closing time. Or descend to "Brennerei". This is Bermuda Bräu´s basement bar, and if "Brennerei" makes you think of Moonshine, yup, that´s the general idea. Brennerei´s patrons have partied and danced the place towards local legend status. You would not believe the crowd on the dancefloor in the small hours, and you would not believe… - no, indeed. Therefore we suggest you come and have a look yourself. Just avoid making any appointments for the next morning...
"Viennese cuisine! Best beer! Pub and bar and restaurant! Bermuda Bräu is the conoisseurs retreat in the heart of the party zone."